In order to further explore and motivate the skilled personnel and improve the operation technology of people's livelihood food. On April 21, 2021, the "inheriting classic skills - Tramy facial touch skills competition" sponsored by the trade union federation of Sanzao Industrial Park, Xuanqiao town and organized by Shanghai Tramy Green Food (Group) was officially held in Tianzhi Green Food Co., Ltd. of Tramy Group. A total of 30 players entered the final and competed with traditional rice flour handicraft.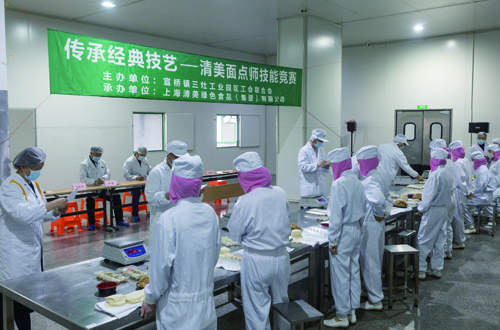 Yan Minglong, full-time Deputy Secretary of Xuanqiao town comprehensive Party committee, Li Ming, chairman of Tramy Group trade union, Xu gendi, Secretary of general Party branch of Tramy Group, and person in charge of production of Tramy Tianzhi Green Food Co., Ltd. attended the competition and scored the performance of the players.
The competition is divided into three items, namely, hand-made wheat roasting, steamed stuffed bun and dumpling operation. All of them are single player competition system, and are divided into two stages: preliminary competition and final competition. After the intense preliminary competition, the final corner of the three teams, a total of 30 players to the final.
At the scene of the competition, the competition was extremely fierce. All the contestants were absorbed in the competition and fully demonstrated their skills. We started from making the surface and bottom to hand kneading the finished products, and a series of operations went smoothly. All the assistant staff are ready, and the referee is responsible for timing. The whole game is tense and orderly.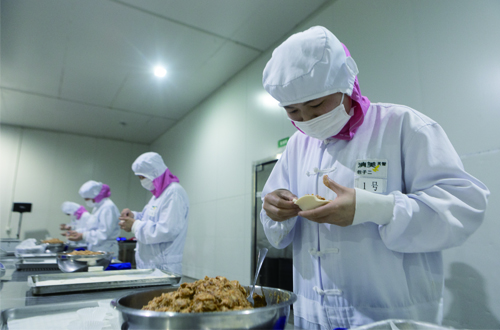 Hand made steamed bun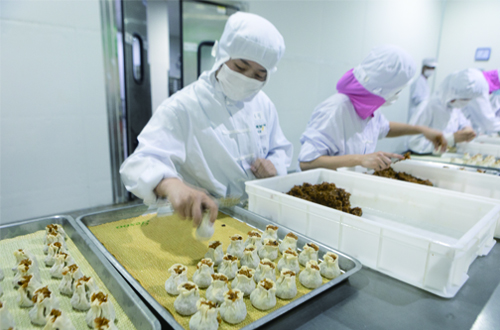 Manual wheat roasting
The Tramy players are calm and skillful in their movements, which show us exquisite technology and technology. After the operation, all judges come to the operating table to carefully inspect and give the players a score on the spot.
The score mainly tests the players' food production and operation ability, proficiency and quality control. The scoring standard is based on: operation speed, perception, net content, operation health, employee image. Finally, the number of completed in the specified time is the most, the size is uniform, the appearance is beautiful, and the net content is qualified at the most.
After detailed comments and scientific statistics, Zhang Aimei won the first prize in the wheat burning competition, Xue Yanhua and liuchunrong won the second prize, Chen Chen, Ren Biru and qincaili won the third prize; Wang Zengguang won the first prize in the baozi competition, Liang Qin and Peilei the second prize, and junana, huhuafeng and chenglili won the third prize; Wang Haixiang won the first prize in the dumpling competition, Wang Song and Tang Ying the second prize, and Chen Xia, huliujing and zhaohongxia won the third prize.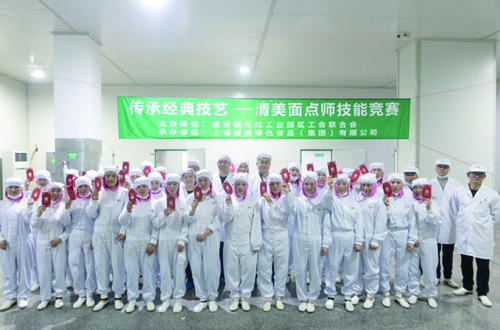 After the competition, the judges and all the participants took photos. The contestants waved their prizes and showed a happy smile. We were constantly intoxicated in the atmosphere of the competition, hoping that the trade union would hold more similar activities, shape more industry craftsmen and promote the Chinese food culture.