Together, we will overcome the difficulties together. In response to the severe situation of the accelerated spread of the new crown epidemic in Shangyu, on the evening of December 13, after receiving the demand for materials from the Shangyu government, Tramy Company quickly established a Shangyu material supply guarantee group and held a special meeting, and urgently activated the emergency management mechanism of Tramy Group's major security projects. Allocate fresh production capacity, deploy a large amount of logistics capacity, and fully support Shangyu's epidemic prevention and supply guarantee on the basis of ensuring the safety of personnel.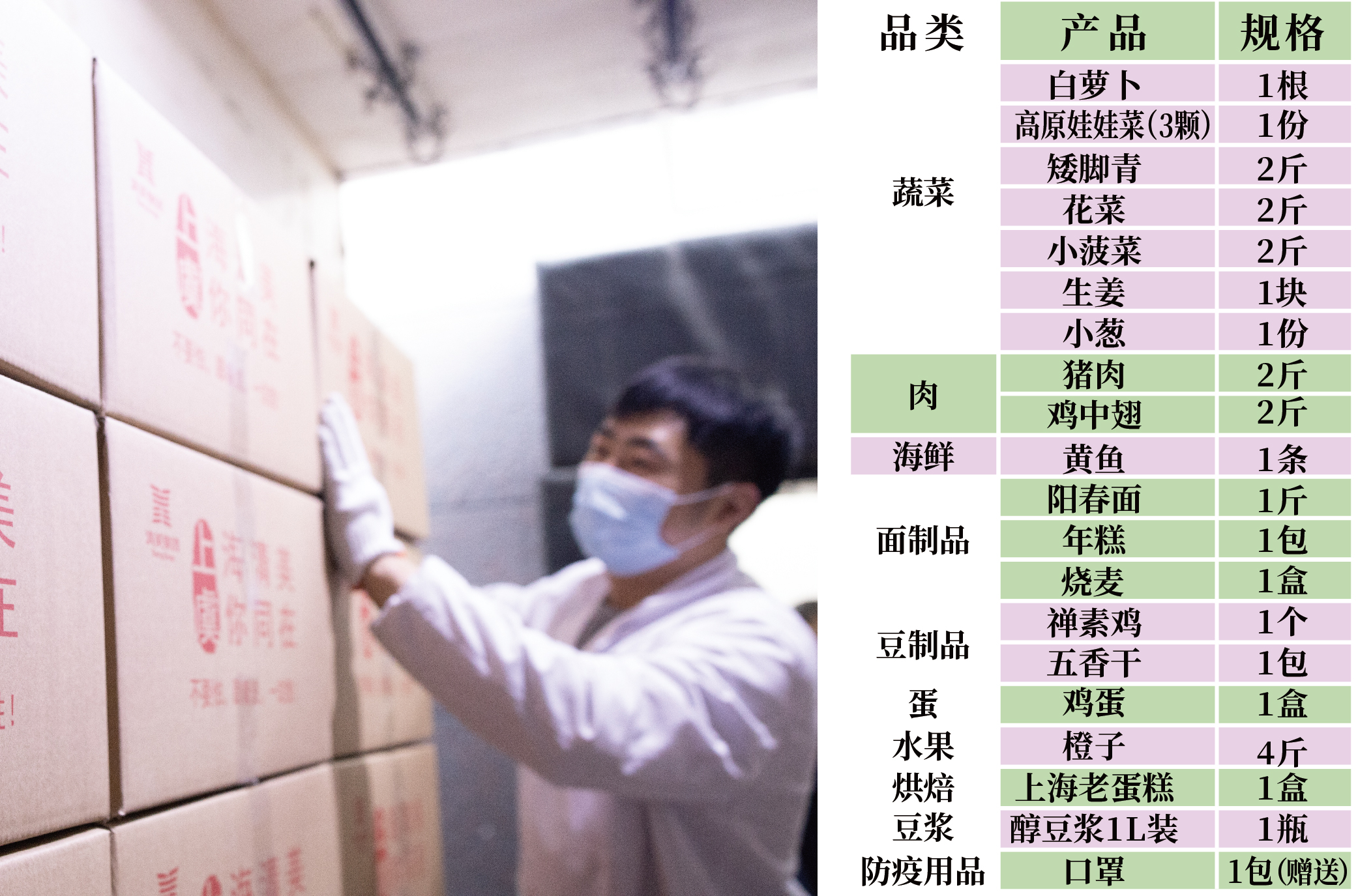 The picture shows: On December 22, the guaranteed supplies printed with the words "Shanghai Tramy with you" are ready to be sent to Shangyu. The picture on the right shows the list of specific batches of materials.
Tramy has accelerated its integration into the Yangtze River Delta integration strategy in recent years, and its products cover the main areas of the three provinces and one city in the Yangtze River Delta. After the 2020 new crown epidemic test, Tramy's epidemic prevention and supply guarantee mechanism has become more perfect. Shangyu, Zhejiang is more than 200 kilometers away from Shanghai, which is within the daily distribution radius of Tramy. With the spread of the epidemic, Tramy Group increased its output capacity and transportation capacity.
Tramy has a self-built whole industry chain of fresh products from planting, breeding, processing, transportation, and terminal sales. More than 90% of the products are self-made by Tramy, and the material reserves are sufficient, which makes Shangyu more confident. At 5:00 p.m. on the 13th, Tramy received the demand for material supply from Shangyu. After a brief meeting, at 8:00 p.m., all related departments of Tramy Shangyu Guarantee Supply were put into operation. At 2 o'clock on the 14th, in the early morning when Shanghai citizens were in full swing, many Tramy employees were still busy on the workshop site, and a large number of employees from logistics, factories, supply chains, and some administrative departments provided emergency support to count and weigh items. , sub-packaging, unloading, handling and other work to ensure that the products are sent on time.
At 6:00 a.m. on the 14th, the sky was bright, and the delivery drivers uniformly put on protective clothing and equipped with disinfection tools. The first batch of Tramy guaranteed supply fleet went to Shangyu. As of December 24,Tramy had supplied 160,000 supplies to Shangyu, with more than 240 trips. The materials include pork, soy flour products, vegetables, fruits, eggs, milk and other fresh food, as well as Tramy's self-produced Tramy masks, which are rich in variety and matching. In addition, the guaranteed supply materials sent later are also packaged in customized carton boxes, printed with the artistic font of "Shanghai Tramy