Summer is coming, melons and fruits are fragrant. On July 16, the 14th Pudong New Area Agricultural Products Expo officially opened. This year's Pudong Agricultural Expo innovated the form of exhibition, with the theme of "brand agricultural products improve quality life", and carried out the joint exhibition and sales of Pudong real estate agricultural products in 20 stores including Tramy, Hema and Lianhua.
On July 17, Chen Liang, a famous comedian in Shanghai, visited the Tramy Nandan East Road store and visited the offline joint exhibition of the Agricultural Expo, bringing live reports to Shanghai gourmands.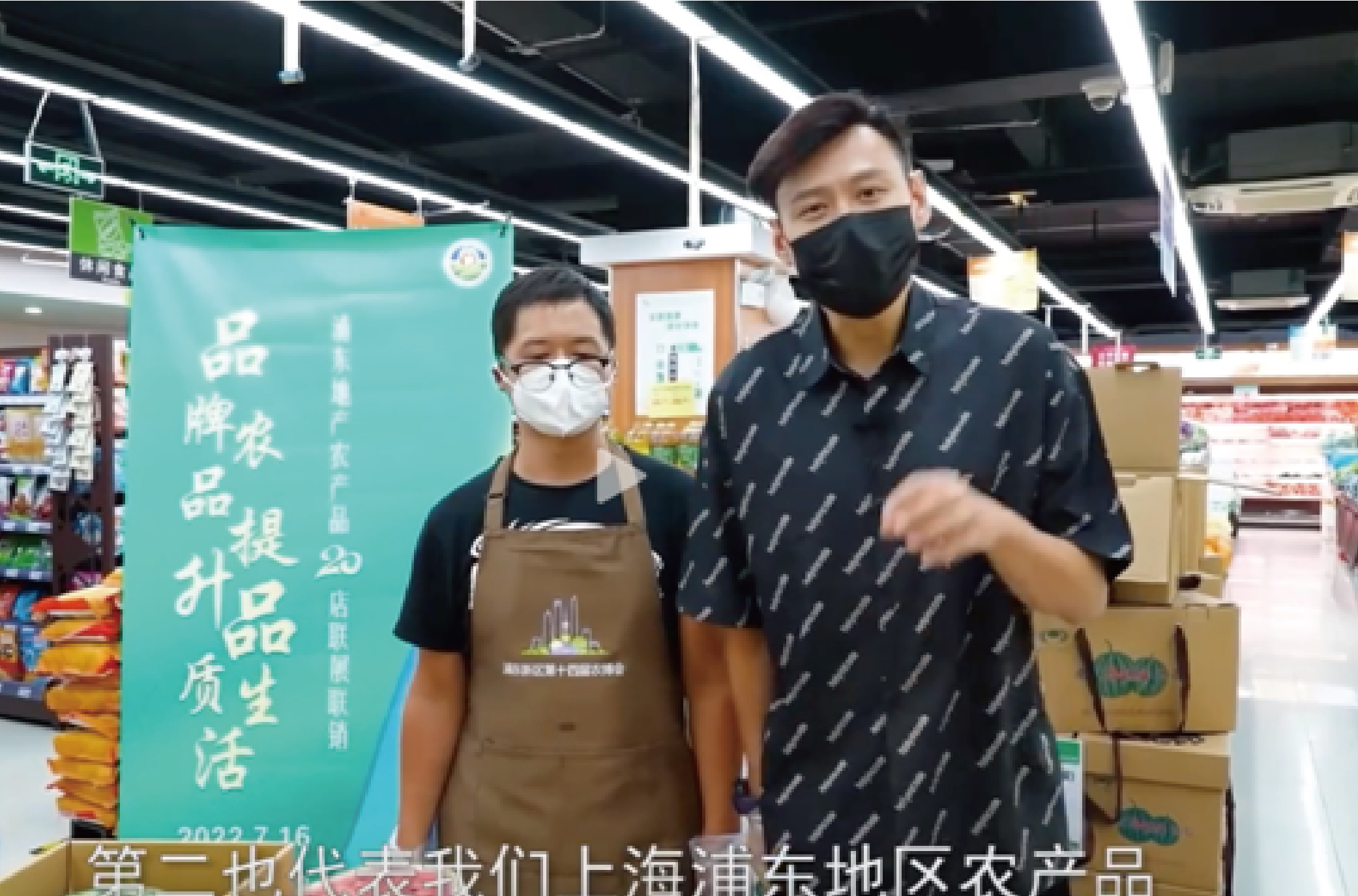 On the store line of Tramy new home Nandan East Road,
artist Chen Liang is broadcasting live
On the morning of the 17th, under the scorching sun, Chen Liang led the recording team to Tramy Nandan East Road store. As soon as you walk into the spacious store, you will feel a fresh air. The pink and tender Nanhui honey peaches, the crisp 8424 watermelons, and the fresh sunshine rose grapes are placed in the box one by one, fresh and pleasant. In the prominent place at the entrance of the store, the advertisement of "joint exhibition and sales of 20 Pudong real estate agricultural products stores" stands upright. Everything seems to come to the science and technology agricultural park east of the Huangpu River.
Facing the camera lens, Chen Liang opens the blind box and tastes the products on site. If the things of Tramy are good, we will have a live broadcast. Pick up a Nanhui honey peach, take a bite, and snort. The live anchor Chen Liang quickly sucked it to prevent the juice from seeping out; Tasting another sunshine rose grape, the sweetness has not been reduced due to the contrast of peaches, which shows that the evaluation of its high sweetness is true. He also invited customers to taste the watermelon on site. After one, two and three rounds of trial eating, customers raised their thumbs one after another. "It's crisp, sweet and watery. It's really authentic 8424." The voice of affirmation is endless, and customers purchase one after another to bring delicious food home.
For many consecutive years, Tramy has participated in the offline exhibition and sales of the Agricultural Expo with its own stores. From July 16 to 22, during the 14th agricultural products Expo in Pudong New Area, the daily turnover of Tramy channel stores continued to grow. The clerk said that because the offline exhibition and sales time of the agricultural products Expo was relatively fixed, a large number of customers came to the Expo every July. Tramy channel store, as an important exhibition and sales window of Pudong real estate agricultural products, has gradually solidified and continuously strengthened its product promotion function. It is constantly sending the most authentic Pudong real estate agricultural products to the people's table and adding Pudong glory to the people's table.