A few days ago, Weng Wenlei, vice chairman and first-class inspector of Shanghai women's Federation, Lu Min, secretary and chairman of the Party group of Pudong New Area Women's Federation, investigated Tramy group. Fu Yaojuan, President of Tramy group, Yu Zhouru, deputy chief economist of Tramy group and director of audit affairs department, and other leaders accompanied the investigation.
Weng Wenlei and his party visited the group's monitoring room, the sand table model of Tramy Food Industrial Park, the Tramy smart screen, and the women's home. They learned about the group's entrepreneurial history, industrial development planning, women's work progress, especially the enterprise's epidemic prevention and supply during the epidemic period, and listened to the company's current difficulties and problems.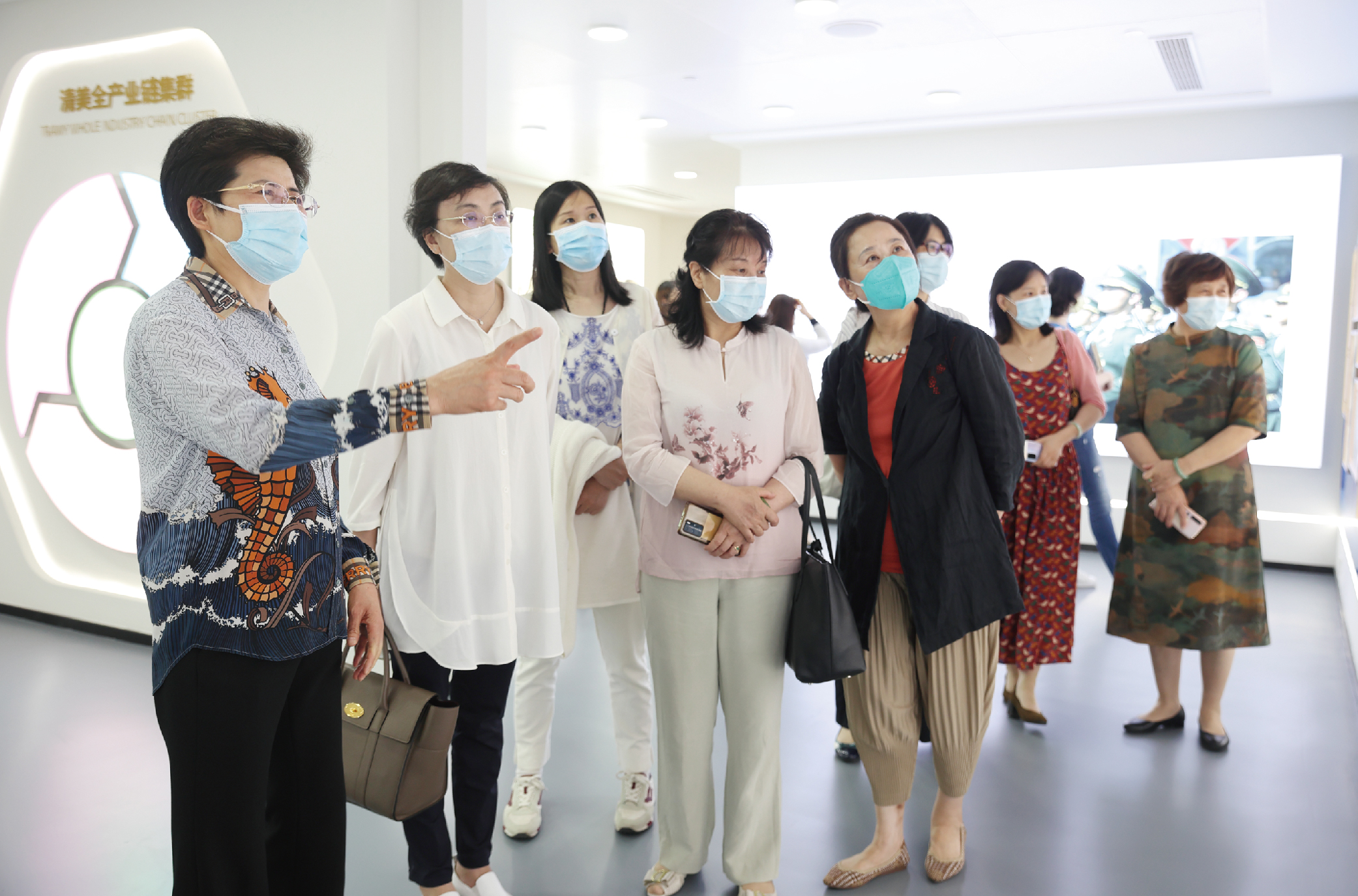 The picture shows Weng Wenlei (second from the left in the front row), vice chairman of Shanghai women's Federation and first-class inspector, inspecting Tramy enterprise culture exhibition hall
Weng Wenlei affirmed that President Fu Yaojuan has always adhered to the original intention of people's livelihood food enterprises and used market forces to lead and standardize the bean product market. Especially during the repeated epidemic in 2022, Fu Yaojuan led the vast number of Tramy women workers to overcome all kinds of difficulties and do a good job in daily epidemic prevention. At the same time, she gave love, cared for employees, helped farmers alleviate difficulties, helped the group stabilize prices, expand production capacity, ensure quality and ensure supply, It will add luster to Tramy's corporate social responsibility and further demonstrate Tramy's commitment to women.