In order to consolidate the regular epidemic prevention and control, the group quickly implemented the relevant work tips of "key production enterprises set up their own nucleic acid sampling points" in Pudong New Area. Since May 2022, the group has set up regular nucleic acid detection points in the factory and recruited employees to prepare for the Tramy group nucleic acid sampling volunteer team.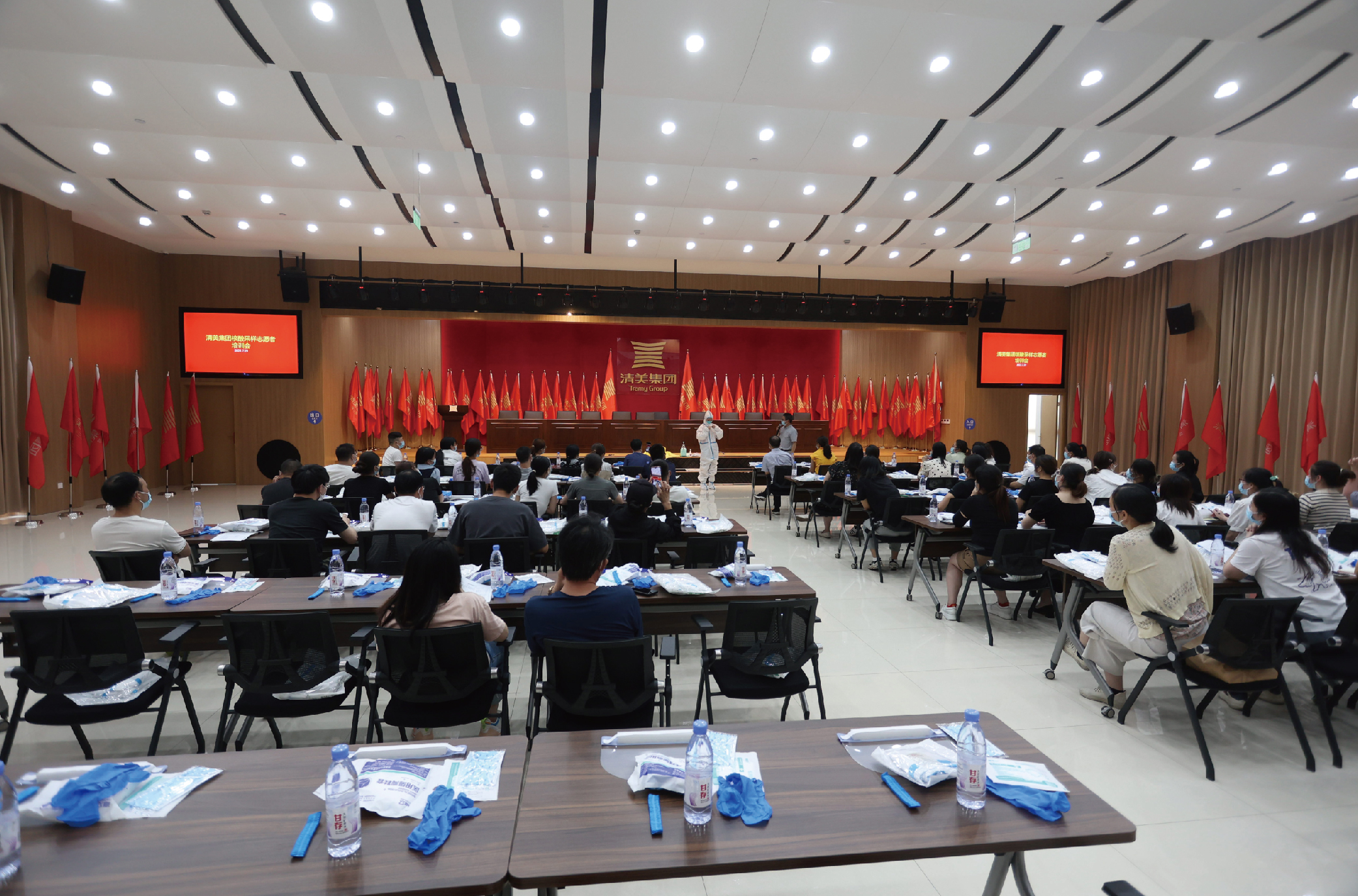 The picture shows the medical staff of Xuanqiao health center demonstrating the wearing and taking off of protective clothing
As of July 20, a total of 67 Tramy employees had signed up for nucleic acid sampling volunteers. After all of them passed the online training and assessment in the early stage, on July 19, the medical staff team of Xuanqiao health center came to Tramy and formally held a training meeting for nucleic acid sampling volunteers of Tramy group in the auditorium on the 17th floor of the group to explain the working process of nucleic acid sampling.
At the training site, the medical teacher gave detailed explanation and practical guidance on the wearing and taking off of protective articles, the workflow of sampling and the treatment of medical waste one by one through demonstration video broadcasting, on-site demonstration and personnel practice.
What is the difference between pharyngeal swab sampling and nasal swab sampling? Wear protective clothing and don't touch the skin. Wear a face screen or goggles to avoid virus transmission through the retina... The seemingly simple sampling work has many actual details. In order to protect their own safety as much as possible, the vast number of Tramy employees stared at the gathering, listened carefully, and practiced seriously. They should not be careless and should standardize the work steps.
After the training, the relevant departments will evaluate the Tramy employees. Those who successfully pass the assessment will be recognized as qualified sampling assistants, become a certified sampling volunteer, become the core force of Tramy group's normalized epidemic prevention and control, and the first guardian of Tramy employees' personal health.