In order to enhance the safety awareness of employees, fully implement the safety policy of "safety first, prevention first", improve the emergency response capacity of special equipment accidents, and minimize the accident hazards. According to the requirements of the emergency plan for production safety accidents of Tramy company, the Group officially carried out emergency drills for special equipment accidents on the morning of July 29.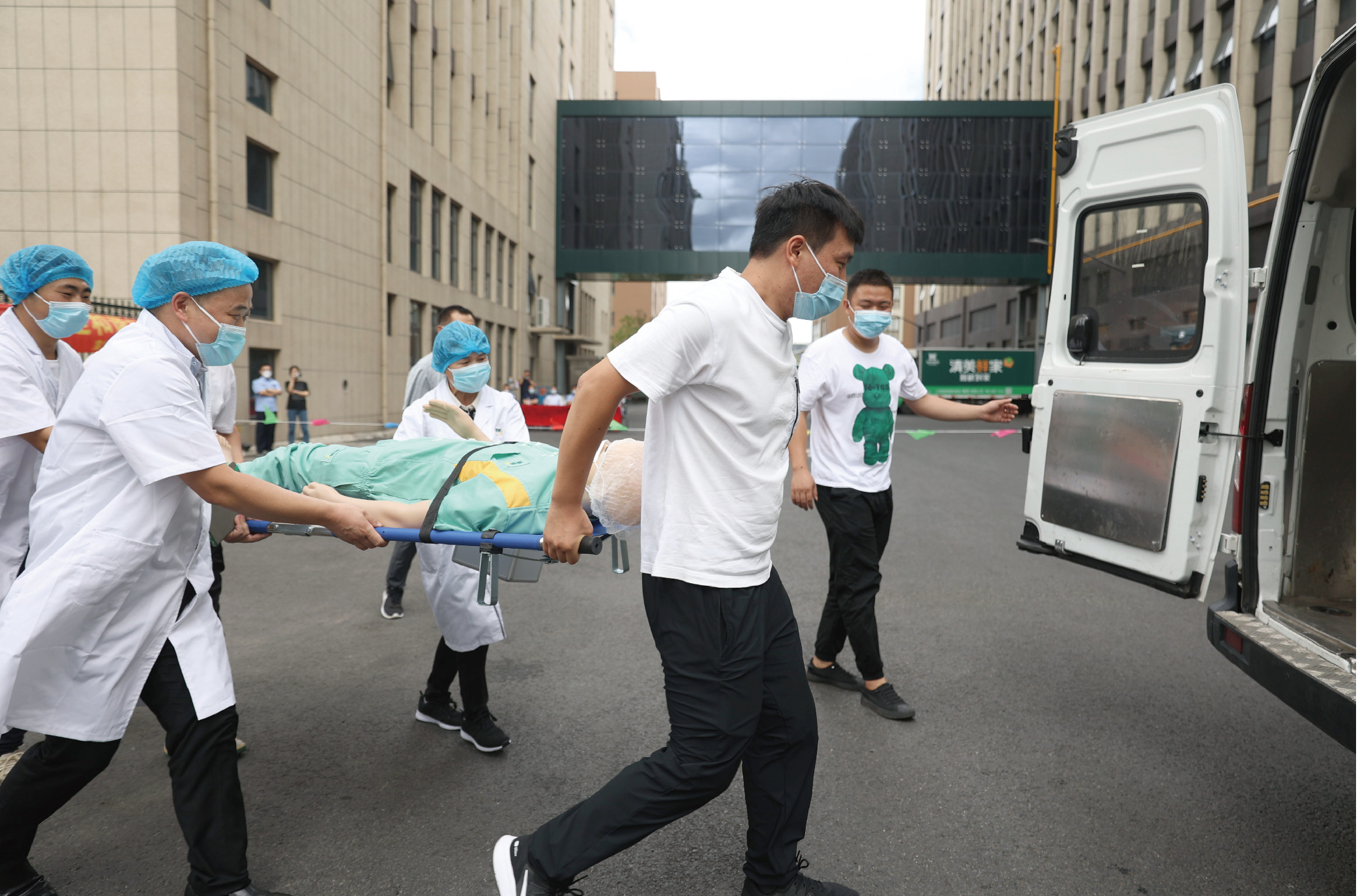 At the drill site, participants are simulating the rescue process of the injured
In this special equipment emergency drill, the environmental health and safety department and other departments specially formulated the "emergency rescue plan for special equipment forklift collision accident", formed a temporary command group, and invited relevant personnel of the group's property, security, equipment, logistics and so on to participate in the formulation of drill measures. According to the accident setting of this drill, the forklift driver did not stop in time due to the excessively fast speed and poor vision when loading goods. The emergency disposal of the accident was handled by the environmental health and safety department. The whole drill was divided into four processes: accident report, accident emergency disposal, cleaning and restoring the accident site, and accident summary.
The exercise was successfully concluded. After the exercise, the market supervision and Administration Bureau of Pudong New Area, the leaders of Xuanqiao town and Xuanqiao market institute fully affirmed the results of the exercise and conducted in-depth analysis on the risk points of special equipment and countermeasures. During the exercise, all participants coordinated and cooperated with each other to ensure that people's minds were not confused, unified command, graded responsibility, orderly progress and safe evacuation.
Through this drill, we not only tested our emergency response team's ability to deal with emergencies, but also improved our emergency prevention and disposal ability, self-protection awareness and self rescue ability, improved our emergency response level and ability to deal with emergencies, and made the awareness of safe production deeply rooted in the hearts of the people.