On September 7, Wufeng Studio, a member of the Pudong CPPCC, was officially established in Yaolu Village, Xuanqiao Town. Shao Linchu, member of the Standing Committee of the Municipal CPPCC and director of the Agriculture and Rural Committee, and Ji Zhaoliang, secretary of the Party Leadership Group and chairman of the District CPPCC, jointly unveiled the studio. Shen Huming, member of the CPPCC New Area Committee and Vice Chairman of Tramy Group, attended the meeting and delivered a speech.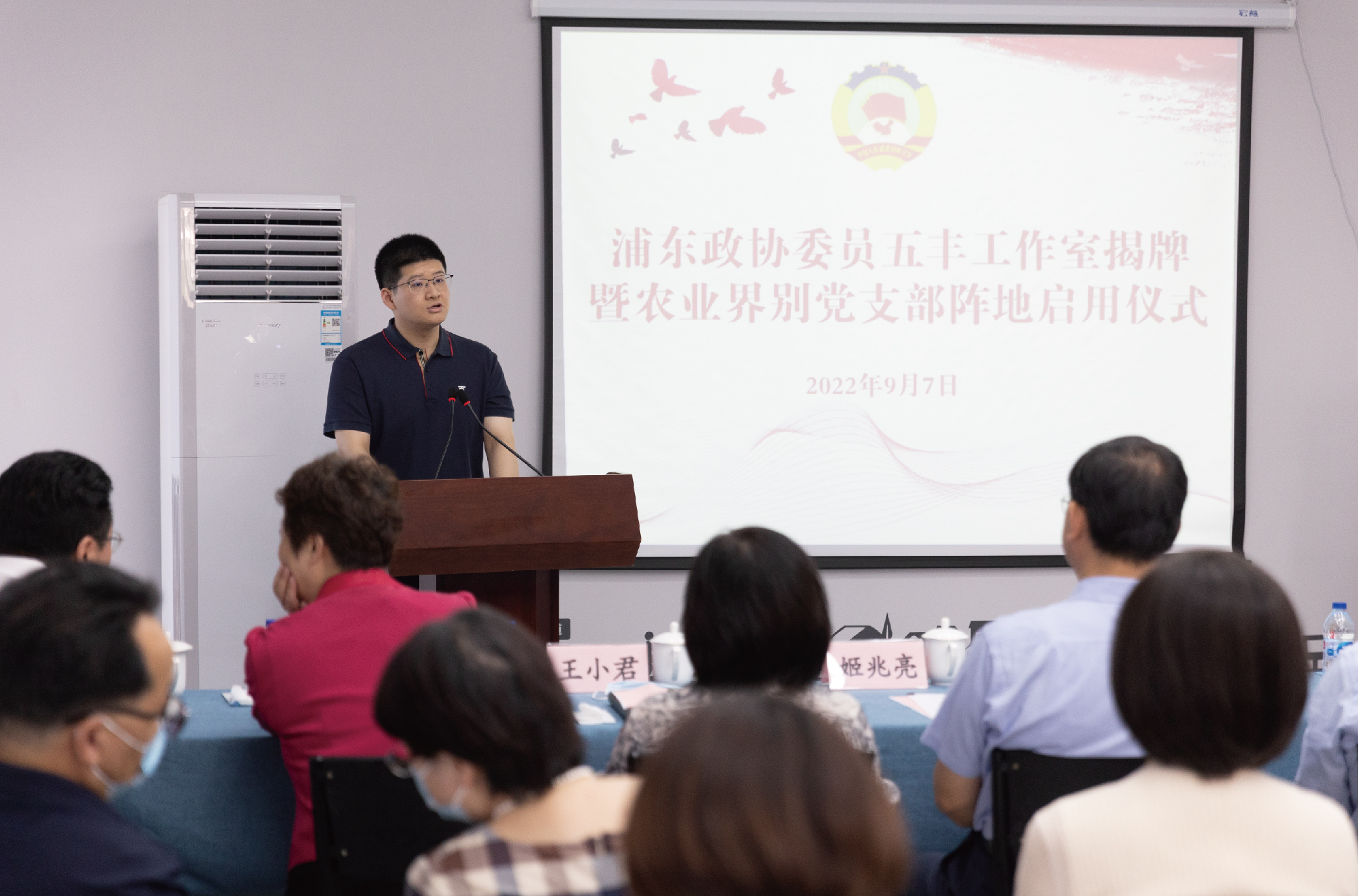 Wufeng means "bumper grain harvest", also named after Wufeng Road, Yaolu Village, Xuanqiao Town. The studio is named after this and listed here, aiming to help Pudong build a number of rural revitalization demonstration villages "bumper grain harvest" relying on the wisdom of CPPCC members.
Ji Zhaoliang pointed out that Wufeng Studio should be built into a new position to strengthen the leadership of party building and widely gather consensus; Create a new carrier to strengthen work linkage and seek rural revitalization; To build a new platform to gather the wisdom and public opinion of the people and promote consultation in the people's practice, so that the CPPCC's consultation results can truly benefit farmers and benefit farmers, and make greater contributions to Pudong's efforts to build the best practice of people's democracy in the whole process.
At the meeting, Shen Huming, the principal convener of Wufeng Studio, member of the CPPCC New Area Committee and vice chairman of Tramy Group, explained the work objectives of Wufeng Studio. He said that Wufeng Studio is not only an important measure for the CPPCC to innovate the carrier of performance, extend the scope of performance, and expand the channels of performance, but also an important platform for CPPCC members to learn and exchange, offer advice and suggestions, publicize and consult politics, contact the masses, and negotiate democracy. Wufeng Studio will be committed to exploring the development path of new rural industries, strengthening characteristic agricultural brands, cultivating and strengthening new agricultural business entities, and building a talent team for rural revitalization. Tramy will also continue to make efforts, actively act on the broad platform of the New Area CPPCC, and contribute new strength to the rural revitalization of Pudong.