In the afternoon of September 7, Zhou Hanmin, vice chairman of the CPPCC Municipal Committee and vice chairman of the Central Committee of Civil Construction, led a team to Shanghai Tramy Green Food (Group) Co., Ltd. to carry out the decision and deployment of the CPC Shanghai Municipal Committee and the municipal government on carrying out a major visit and investigation of "epidemic prevention, economic stability and security".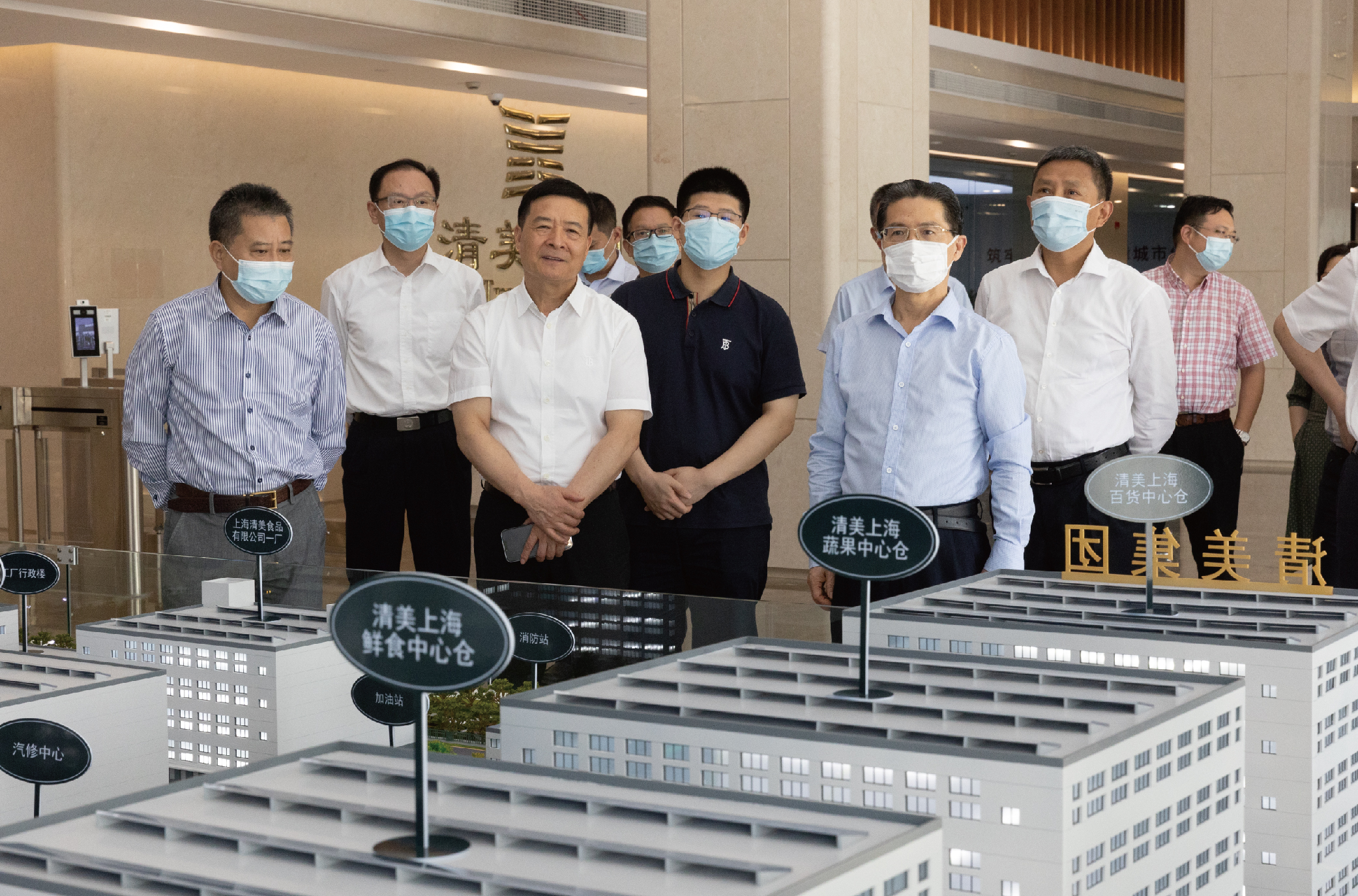 Zhou Hanmin, Vice Chairman of Shanghai CPPCC (first from the right in the front row), inspected the sand table model of Tramy Food Industrial Park
Zhou Hanmin and his delegation visited the corporate culture exhibition hall of the company, learned about the entrepreneurial history of the group, the layout of the whole industrial chain and the future development plan in detail, and listened to the main needs of the current company.
During the discussion, Zhou Hanmin first conveyed the concern of the municipal party committee and the municipal government for the enterprise, and paid high tribute to all the management and employees of the company for Tramy's important contribution to overcoming its own difficulties, ensuring supply and fighting the epidemic during the fight against the epidemic in Shanghai. He pointed out that since its establishment in 1998, the company has focused on the fresh food field and the industrial chain. It has not only developed into a comprehensive industrial group with a deep integration of the primary, secondary and tertiary industries, and built a reputation brand for transferring the needs of the city and satisfying the citizens, but also accumulated a unique corporate culture, showing the spirit of entrepreneurs in the new era of hard work, pursuit of excellence, and commitment.
Zhou Hanmin pointed out that "every honor is a new starting point" and hoped that Tramy Company would earnestly inherit the corporate culture and carry forward the entrepreneurial spirit; Insist on independence and controllability, and focus on one industry; We will strengthen scientific and technological innovation to serve the people's livelihood, and provide safer, more comprehensive, and more intelligent services and guarantees for the stable development of cities and the healthy lives of people.