On November 18, 2022, Tramy Group Food and Drug Featured Science Popularization Station was officially unveiled. Tramy Group Food and Drug Featured Science Popularization Station was jointly built by Tramy Group and Xuanqiao Town Market Supervision and Management Office. The science popularization station integrates enterprise visit, science popularization, interesting interaction, rapid detection, whole industry chain monitoring screen, Tramy Brain Intelligence Cloud and Yaolu Village outfield base. Through the screening room to watch the food and drug science popularization publicity films, the reading area to read the science popularization newspapers and books, the interactive area to experience the food production process, participate in food safety traceability and interesting Q&A, etc. Visitors can test common foods such as pesticide residues, nitrite and non GMO soybeans in the food fast inspection room, and learn about the whole industrial chain of primary, secondary and tertiary industries in real time through the whole industrial chain monitoring screen.Tramy smart cloud system controls the big data of the food base, supply chain and industrial chain. In addition, the site also has an outfield base in Yaolu Village, where visitors can intuitively experience the planting, processing and terminal sites offline.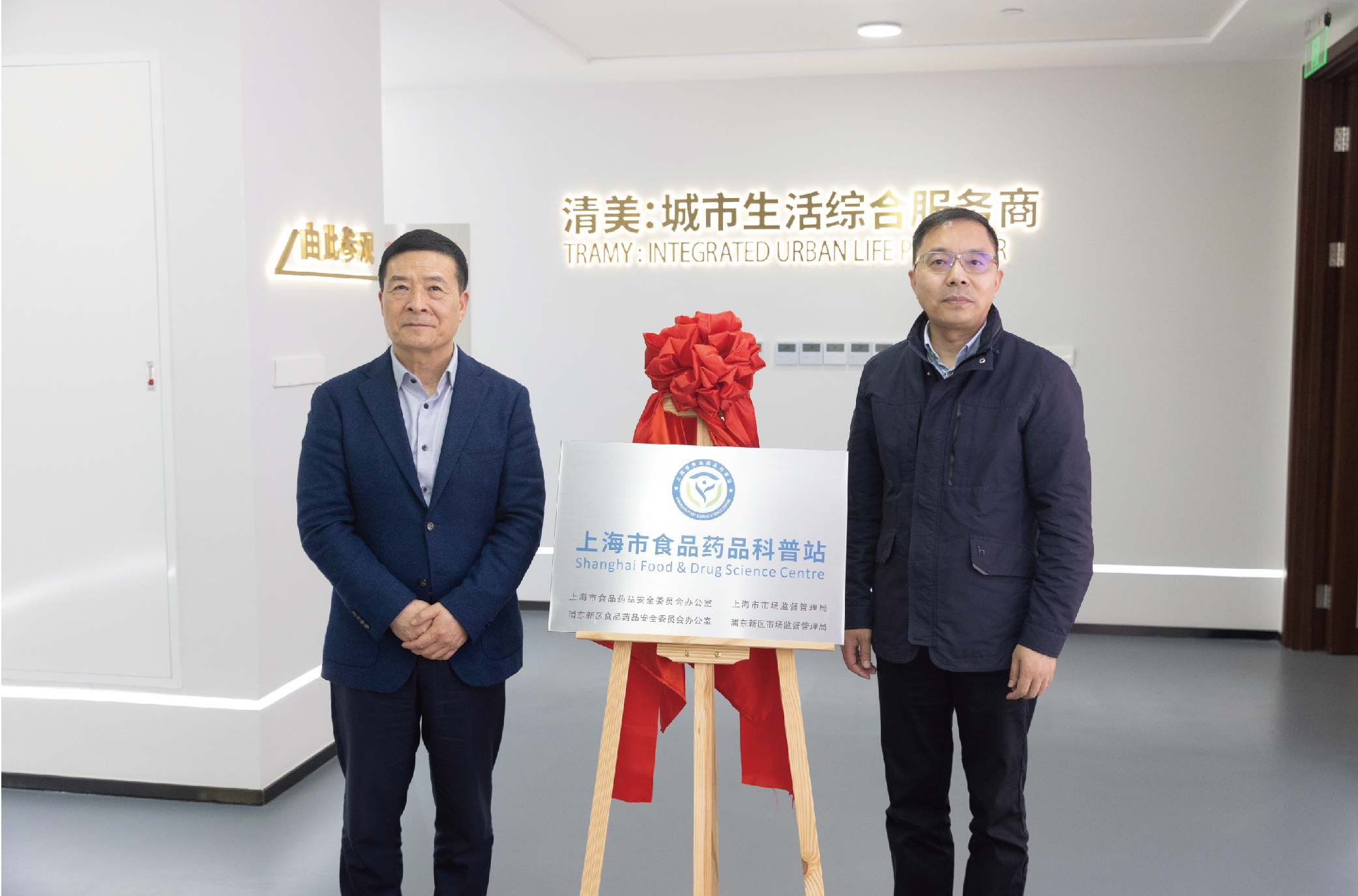 Zhang Jianbin (first from right), Deputy Director of Pudong Market Supervision Bureau, and Shen Jianhua, Chairman of Tramy Group
Jointly unveil Tramy Group's Food and Drug Featured Science Popularization Station
Tramy Group's Food and Drug Science Popularization Station comprehensively uses cutting-edge technologies such as Internet big data to build a scientific propaganda position for food safety knowledge, popularize food and drug safety knowledge, and guide the public to eat healthily and use drugs scientifically, so that people can eat more confidently, more reassuringly, and more comfortably.